Online Marketing Tech Ninja
(Remote P/T Employee)
💥 Are you a marketing savvy techy who loves geeking out with online tools?
💥Have you got a process-driven mind you'd you'd love to apply to small online businesses?
Read on ⬇️ this role is for you
We are hiring a tech whisperer to join our team to support our growing list of world-changing empire building clients. 
So, if you're savvy with online software, love playing with all different tools and looking for an opportunity to learn and grow, keep reading – this role is for you!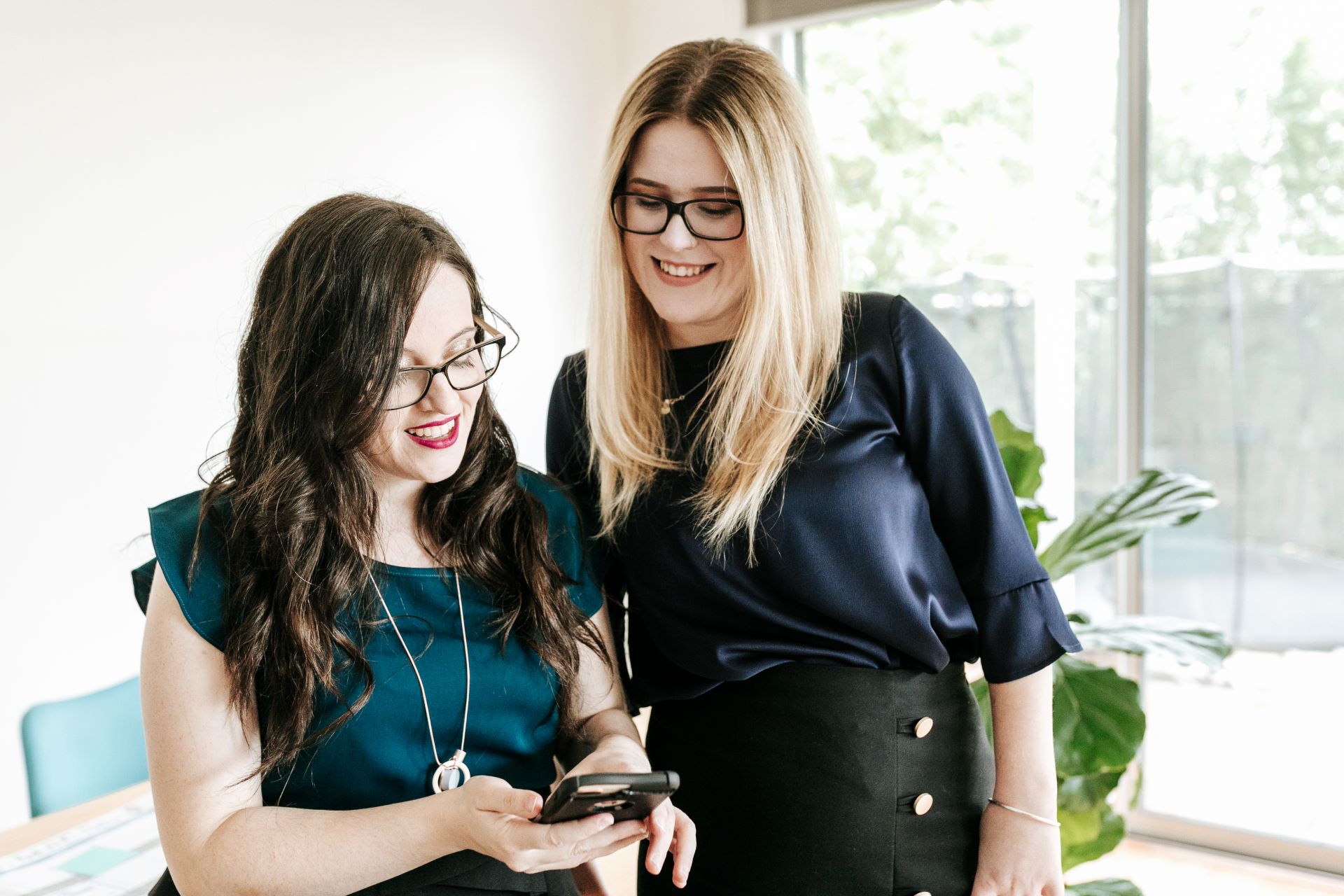 About the Business
We are a team of solution focused goal and tech-loving women. We operate in a calm, fun, no BS kind of way. 
We are inclusive, we always have each other's back AND we are excited to support YOU to elevate into your best version of yourself within our successful growing boutique business.
We offer personalised business services to online businesses (we call them empire builders!) who need help sharpening their systems, thinking strategically and keeping on top of the day-to-day. 
We work with small fast-growing businesses who are often coaches, trainers, or course creators with one clear goal in mind – to get them to where they're going faster, by streamlining their processes, creating plans to help them scale and ultimately removing the pressure and overwhelm for the business owner.
We are as obsessed with our client's businesses as we are our own! Their victories are our victories, their losses our losses. 
We have ridiculously high standards, for ourselves and our clients and so you can feel confident you'll be joining a small but powerful team of A-players.
About this exciting role
You'll be working closely with myself (Leanne) and my small but mighty team. We are looking for someone who can take ownership implementing the technology and system strategies we create for our rockstar clients. This could be anything from creating a dynamic system set up in a project management system to completely overhauling a client's funnel set up ready for launch.
This is an important role to the growth of the business and your ownership and autonomy in this position will allow the team to shift into their genius zones enabling further business growth to meet the demand.
Specifically, you'll be the go-to for connecting different tools together, identifying key online technology problems in client's business, researching the effective tools to solve these challenges, auditing their current tools, creating a plan and presenting that plan to the client and managing the full implementation of that solution.
As part of this, you'll be able to: 
Communicate strengths and weaknesses of software and tools to clients as you guide them to select the best choice for their business
Be able to easily pull together groups of tools to create tech stack option that are required to streamline clients funnels
Integrate platforms and troubleshoot technology
Identify requirements needed to build and manage the technical element of online launches, including marketing automations for courses 
Manage the full tech set up from client project management software flows, course platforms, email sequences, sales pages and connection
Confidently communicate with clients about the above.
You'll have a love and natural ability to pick up, use and optimise different forms of technology. You aren't scared easily, you'll happily jump in and play with different tools just to see what they do. Understanding process flow is foundational for success in this position. You'll be able to combine your technical skill with your process-driven mind to develop end to end operations and marketing journeys.
This role requires a strong online marketing understanding as you'll be implementing the technical systems for our clients' strategic marketing plans for their online courses, optins and funnels. You'll play an integral role in up levelling email nurture sequences, automations and proactively suggesting other ways to enhance their client's experience with smarter software.
Your strong background in online systems, process and marketing means that you'll confidently be able to contribute to designing effective business and marketing systems, and you'll love researching and testing to support your recommendations.
More about YOU
We're on the hunt for someone who can remove the "nightmare" from the phrase "technology nightmare" for our portfolio of change-making clients.
Your 3+ years managing online technology means you have an extensive understanding of how to create and navigate online tools for business ease.
You can sweet-talk landing pages, email marketing campaigns, CRMs and admin software. You're proactive in your role and attention to detail is your superpower. You both love planning and executing – you're not afraid to jump in add content into email campaigns or lend a helping hand when team members need it.
Online businesses heavily rely on marketing and all the tools that come with it. Your broad digital marketing experience, combined with 3+ years using online technology and social media make you the natural go to for all things marketing automation.
As the best fit for this role, you'll be able to:
Navigate all different kinds of online tools, you have the ability to jump into a new platform and intuitively find what you need based on how other tools you've used in the past
Create all kinds of marketing automation magic from single path to multi-path integrated workflows 
Build online course, membership platforms, landing pages, email campaigns and sequences
Consider and communicate the anatomy of high converting sales and landing pages  – bonus points if you have a flair for copywriting 
Adhere to brand style guides, everything you create is weighed against brand look and feel, ensuring consistency is maintained at all times
Plan before you create – wireframes and visual concept maps aren't new to you
Document and refine processes as part of your systems approach to improve how technology works within an online business
Speak fluent systems without people scaring you either. You also can clearly communicate what you have created with our amazing clients and our internal team
Understand the end to end development process of setting up technology; you can start from the beginning and set it up for success or you can jump into an already in use tool and make things run better
See online tools as separate pieces to a whole puzzle and have the experience and knowledge to integrate them
Embrace the spaghetti. You know to troubleshoot any tech nightmare you need to pick a strand and follow it to the end. Unravelling spaghetti is part of what makes you YOU
You aren't afraid of new tech and you love old tech specifically, you'll have experience with at least one if not a couple of systems listed below (and the others you're excited to learn):
Project management software: Asana, ClickUp, Trello, Monday

CRMs: ActiveCampaign, Keap, Ontraport, Convertkit

Online course platforms + plugins: Teachable, Kajabi, Thinkific, LearnDash, MemberPress

Websites: WordPress (Divi, BeaverBuilder, Elementor), SquareSpace

Integration tools: Zapier, automate.io, integromat 

Sales page builders: ClickFunnels, Leadpages

Social media schedulers: Facebook Creator Studio, Plann, AgoraPulse, Planoly, Buffer, Hootsuite

Webinar platforms: WebinarNinja, WebinarJam, EverWebinar, GoToWebinar, Demio

Business administration tools: Google Suite, Microsoft Office, Zoom meetings, Loom screen recorder

Communication tools: WhatsApp, Slack, Voxer, Microsoft Teams
What's In It For You
✔️ Stability ✔️ Learning ✔️ Personal Growth
You'll enjoy a workplace that offers a thriving team environment where you'll be one ridiculously important piece of a very big exciting puzzle. You'll be surrounded in opportunity to learn and expand your skillset as we're big fans of education!
You'll be part of our team for the long haul, as keeping our people is our thing. We are not looking for a subcontractor as we are a true 'team' of stable employees who are passionate and invested in this business and it's exciting future. 
With that in mind, we envisage this role starting off as part time (20-25 hours per week) and growing to full time in the medium term. You'll have the option to work with us here in our office or remotely, depending on your location and your preference.  
Either way, you'll need to travel to our office at least once a year for a team conference (Covid permitting!) and so you'll get to laugh and bond with us plus experience the occasional 2 x sets of twins poking their heads into our team meetings. 
Sound like you?
"The problem is not the problem. The problem is your attitude about the problem."
Jack Sparrow
Pirates of the Caribbean