How to build an online course in 7 days
Online course creation made simple
 Want to boost your bank account with new income streams?
Need to get your content online fast?
Have answers people need but don't know how to get them out?
Learn how to create a value-packed online course in just 7 Days.
Launch price expires 30th June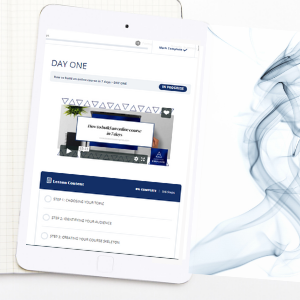 7 Easy-to-Consume modules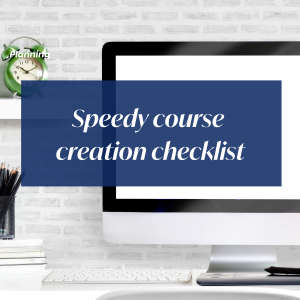 Worksheets, checklists & cheat sheets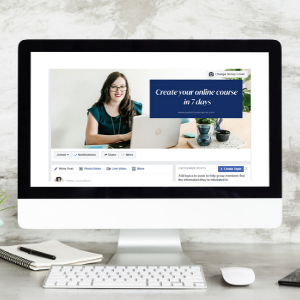 The online course or ecourse learning platform has become a billion-dollar industry, to the tune of more than $250 billion.
Yep, you read that right – $250 BILLION.
If you've been toying with the idea of creating an online course or training, the answer is YES.
Digital courses and trainings are more popular now than ever.
Taking your knowledge and turning it into something that others can learn from is both rewarding and profitable.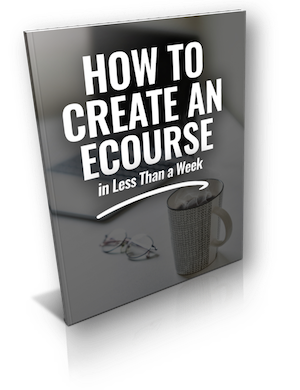 Course creation the inexpensive way 
Building an online course doesn't have to be break your budget.
Sure, you could pay over $2,000 for a tech-savvy course builder to get the basics set up for you.
OR
You could do it yourself.
Releasing online courses will help you
Repurpose content you've already created
Build better connection with your community
 Speedy content creation
Believe it or not, creating the content for your course can be done in less than a couple of days.
 Hold up.
A couple of DAYS you say? Not weeks or months?
Absolutely, 100 percent – yes.
How?
There's no magic content hat or secret training juju – it all comes down to your audience and topic you choose.
In this course, I teach you how to choose a topic you're audience will go nuts for AND will make content creation a breeze.
You in?
Don't get left behind, diversify.
Technology moves fast, Buzz Lightyear kind of fast.
With online training become increasingly popular, you don't want to get left behind.
If you're looking to move your content online fast, creating a new stream of income this course is for you. Transform your face-to-face workshop or coaching sessions to an easy-to-consume virtual format.
Your audience won't even have to leave their own home ( and neither will you!)
Step-by-step training to create a quality course quickly
How to choose a profitable topic
Three learning training formats that work well for online courses
How to create and find content for your course
Simple ways to market your online course
Technology options to make course building a breeze
Guidelines for pricing your course
Secrets to finding answers your audience needs right now
How to create engagement with your students
Let's build your course together