Online Courses & Launches
Online courses are our jam.
You know you've got A-grade content and your audience wants it. 
We'll help you plan it, build it, market it, systemise it and even run it.
Online courses. We've got you covered – just like jam all over toast!
Base package includes:
Online course strategy development
Platform configuration, including payment gateway, checkout
System integrations
Configure and create sales and waitlist pages
Develop sales sequence architecture
Set up your course pages and upload course content and materials
and lots more
We can also do your:
Audience research
Offer optimisation
Sales Strategy
Pricing Strategy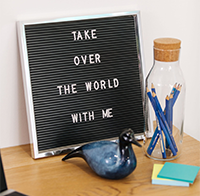 Bringing you stress-free launches so you can earn more 
We've seen some good ones and some 'fall on your arse' terrible ones.
Launches can go two ways.  They can be exhilarating and exciting, or they can be stressful and messy.
If you want to live in the land of exciting and exhilarating, we've got your back.
Base package includes:
Launch strategy development
List Building Guide
Nurture strategies
Customer Support strategy
Avatar definition
Platform configuration, including payment gateway, checkout
System integrations
Configure and create sales, waitlist, opt-in and thankyou pages
Develop and implement CRM architecture
Integrate pages with CRM
Build Waitlist, Opt-in, Sales and Post-purchase email sequences
Launch week tech support
and lots more
We can also project manage your launch and collaborate with your team of copywriters and designers as well as:
Audience research
Offer optimisation
Offer validation
Launch Success metrics
Pricing Strategy